Alaska... untouched... unspoiled... unbelievable!
Alaska Airlines
Your Alaska experience begins in Ketchikan. Most likely, you will have arrived at the Ketchikan Airport by Alaska Airlines (www.alaskaair.com). We suggest you arrive in Ketchikan by 1pm.
From Ketchikan to Craig/Klawock: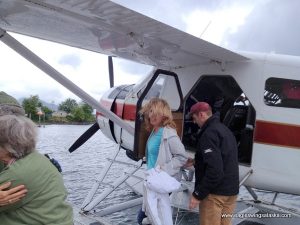 Choice #1 - Air: The best and most reliable way to know you will be arriving and departing on time is via Island Air Express (www.islandairx.com) to Klawock (because they have instrument-rated prop-jets that can fly in inclement weather, unlike float planes). Approx. 25 min. flight. We will pick you up at Klawock Airport. For those of you who don't want to miss out on the "float plane experience" check out either Pacific Airways to Craig (www.flypacificairways.com). Float plane is a 30 to 45 minute flight.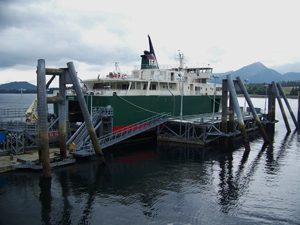 Choice #2 -Ferry: Catch the Inter-Island Ferry (www.interislandferry.com) to Hollis. This is a three hour ride from Ketchikan to the Hollis ferry terminal on Prince of Wales Island. It leaves daily at 3:30p and is a beautiful 3-hour ride. Often times you will see whales, seals, and dolphins on your journey. We will pick you up at the ferry terminal in Hollis.
2020 Season
$2,500/per person for lodge accommodation.
May require double-occupancy.
Additional fee for private cabin.
See Accommodations page or call for more details/availability.
5 nights/4 days fishing (3 days fully guided salt water fishing plus one day freshwater fishing, kayaking, hiking, or ?).
Arrive Sunday - Depart Friday
Things to Do
Salmon & halibut fishing
Whale watching
Clamming
Bird watching
Kayaking
Hiking and Exploring