Ready to reserve your Lodge dates NOW?
$3,150/per person for lodge accomodation
Dates
Dates2

June 11 - 16
June 18 - 23
June 25 - 30
July 2 - 7
July 9 - 14
July 16 - 21

July 23 - 28
July 30 - August 4
August 6 - 11
August 13 - 18
August 20 - 25
August 27 - September 1
Are you looking for the least amount of effort and sacrifice in making this trip happen? A simple phone call to us will get your retreat date reserved. We will help you make your travel arrangements; and did you know that as of right now the state of Alaska is not requiring either a COVID test or vaccination certificate to enter the State?
Once you arrive in Alaska everything is taken care of until you depart back home five days later, after having had the experience of a lifetime!
Just want to discuss the timing and type of trip or vacation you would like to have at the Lodge?
Contact us using one of the following methods:
1. Email:eagleswingsretreat@gmail.com
2. Or complete our Reservation Inquiry form here.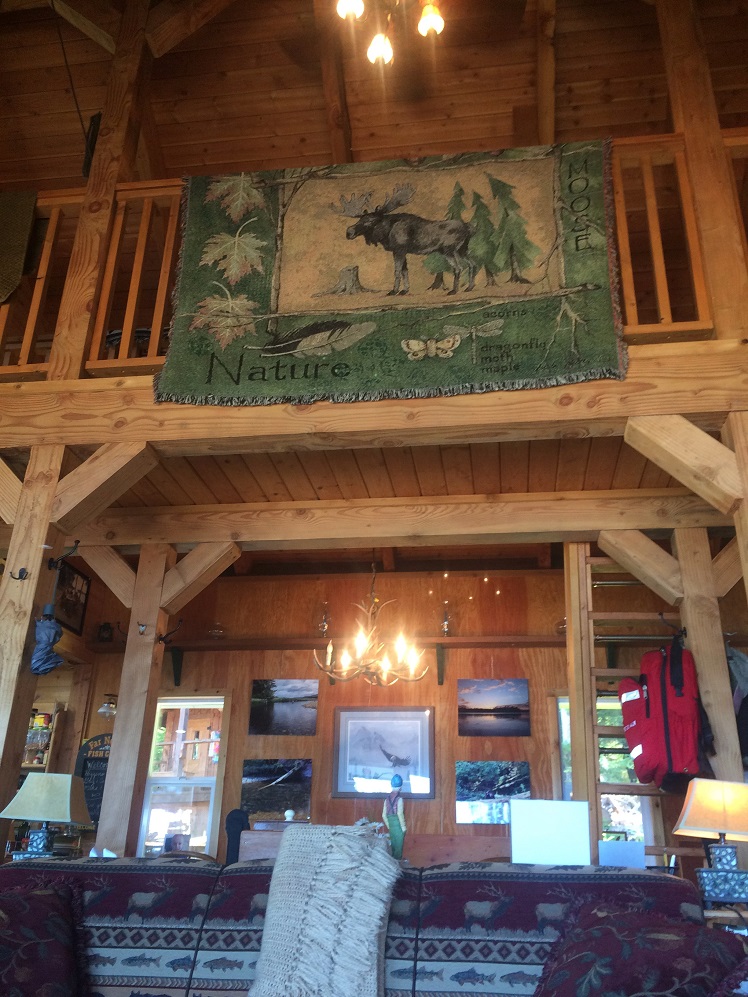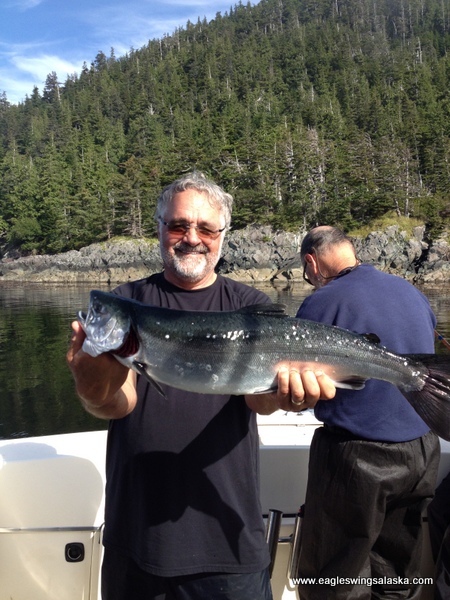 10% off for:

Veterans, Active Military, First Responders
Trip Includes
5 nights/4 days Fishing
- 3 days fully guided salt water fishing plus one day freshwater fishing, kayaking, hiking, or ?
plus
Lodge Accommodation
May require double-occupancy with someone else from your group.
Additional fee for private cabin:  Call 800-987-7211 to reserve.
See Accommodations page or call for more details/availability.
Additional day "guided" fishing: $1,400 - Max 4 people
ADFG licensed and USCG Master Mariner credentialed.
Wadleigh Island is in The Tongass National Forest, the largest intact temperate rainforest in the world! You must be prepared for the rain. It is important for you to be dry. You may be fishing, kayaking, hiking, or digging for clams (and eating lots of them, too!). Be sure to bring a couple pairs of durable outdoor shoes, and plenty of warm socks. We have rain gear and boots for fishing. Read more (pdf)...