Alaska... untouched... unspoiled... unbelievable!
Alaska Airlines or Delta Airlines
You will most likely have arrived in Ketchikan via either by Alaska Airlines (www.alaskaair.com) or Delta Airlines (www.delta.com). We suggest you arrive there by 1pm.
From Ketchikan to Klawock: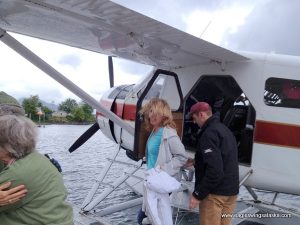 Choice #1- Air: The quickest way to arrive on Prince of Wales Island (where we pick you up) is via a half hour jet flight from Ketchikan to Klawock on Island Air Express (www.islandairx.com) or on Taquan Air to Craig
(www.taquanair.com).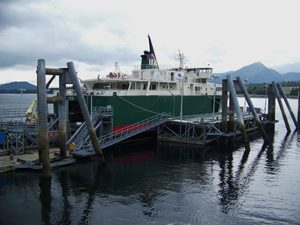 Choice #2 -Ferry: Catch the Inter-Island Ferry (www.interislandferry.com) to Hollis. This is a three hour ride from Ketchikan to the Hollis ferry terminal on Prince of Wales Island. It leaves daily at 3:30p and is a beautiful 3-hour ride. Often times you will see whales, seals, and dolphins on your journey. We will pick you up at the ferry terminal in Hollis. NOTE: if you travel on the ferry on your way here, you should be aware that by the time we arrive at the lodge it will be almost 9:00 p.m. your time (PST), so you may want to eat dinner on the ferry. The food is reputed to be good.
$3,500/per person for lodge accommodation.
(Rates subject to change)
May require double-occupancy with someone else from your group.
Additional fee for private cabin:  Call 800-987-7211 to reserve.
See Accommodations page or call for more details/availability.
5 nights/4 days fishing (3 days fully guided salt water fishing plus one day freshwater fishing, kayaking, hiking, or ?).
Arrive Sunday - Depart Friday
Wadleigh Island is in The Tongass National Forest, the largest intact temperate rainforest in the world! You must be prepared for the rain. It is important for you to be dry. You may be fishing, kayaking, hiking, or digging for clams (and eating lots of them, too!). Be sure to bring a couple pairs of durable outdoor shoes, and plenty of warm socks. We have rain gear and boots for fishing. Read more (pdf)...
Things to Do
Salmon & halibut fishing
Whale watching
Clamming
Bird watching
Kayaking
Hiking and Exploring